Las Vegas Water Damage Restoration and Repair
Water incursion into structures may be quite damaging. Excess moisture might pose problems in an interior setting over time. Several long-term impacts might take hold of a structure without adequate water extraction, disinfection, and drying, causing long-term structural damage as well as posing numerous health problems.
You should treat any form of water intrusion seriously, and water damage restoration and repair are important components of the recovery process if you have water damage. This intervention should be quick and effective, and it's critical to respond within the first 24-48 hours to avoid long-term consequences from water damage.
Water Damage Mitigation
Water damage, whether caused by a burst pipe, flood damage, or any of a number of other potential causes, necessitates prompt and comprehensive water damage remediation. Water mitigation entails far more than simply drying and cleaning a structure. There are several more aspects to consider, such as disinfection and the treatment of porous materials that might store water (such as carpet or drywall). Bacteria can flourish if kept moist or untreated, perhaps causing future issues.
Allstate Service Group has been recovering water-damaged properties for many years, and we understand the value of a timely reaction and a well-executed water restoration and repair strategy.
To select the optimal course of action, our methods of water damage repair and restoration will analyze three criteria:
Damage to property in dollars
Contamination degree
Expenses of replacement vs. costs of restoration
The length of time it takes to fully restore water damage depends on a number of factors.
Water mitigation plays a critical part in water restoration and repair processes, and AllState Service Group excels in this area. Our personnel is available 24/7 and 365 days a year to respond to your needs. Your flooring, walls, and personal items may frequently be repaired with the help of our quick response experts.
Water Damage Restoration and Repair in Las Vegas
Following any type of water penetration, water damage repair must be completed as promptly and effectively as feasible. Simply put, water mitigation is the process of limiting the potential destruction caused by water following a leak or a flood to decrease the effect of a disaster.
The urgency of action stems from the fact that standing water can grow more toxic the longer it is left untreated. The danger of microbial development and harm to contents grows while water lingers in situ. As a result, water mitigation is a crucial component of any water damage repair strategy.
There are things you may do to decrease the danger of more damage before Allstate Service Group's skilled water restoration contractors arrive and begin the water damage repair procedure.
Flood Water Cleanup
Water cleaning can apply to any type of cleanup after the water has entered, but it is especially critical after floods and flood destruction. Once the floodwaters have passed, you should contact experienced contractors like in Allstate Service Group. Floods pose a number of risks that aren't as typical after a leak or flood in the home. Floodwaters, for example, can be highly polluted, increasing the danger of structural and electrical property damage.
The problem intensifies with each hour that cleanup services are delayed, and the situation progressively deteriorates. Regardless of how terrible a flood appears to be, skilled flood water cleanup may provide incredible outcomes that help save personal items, company assets, and much more.
How Do You Stop Mold From Growing?
Mold develops in hours rather than days or weeks. You need a quick response from a competent water damage repair expert to prevent mold from growing after water destruction. Moisture is the single most critical component in mold development.
If you deal with water damage as soon as it occurs, effective drying may take place, greatly reducing the risks of mold growing. Although harmful mold is not a common occurrence, it has the potential to create health concerns, thus effective structural treatment is essential.
Water damage is a major hazard to your property that, if left ignored, may cause significant difficulties for you, your home, or your business. The good news is that if you act fast and get aid from a competent repair company like Allstate Service Group, you can be sure the water damage restoration and repair processes are in good hands.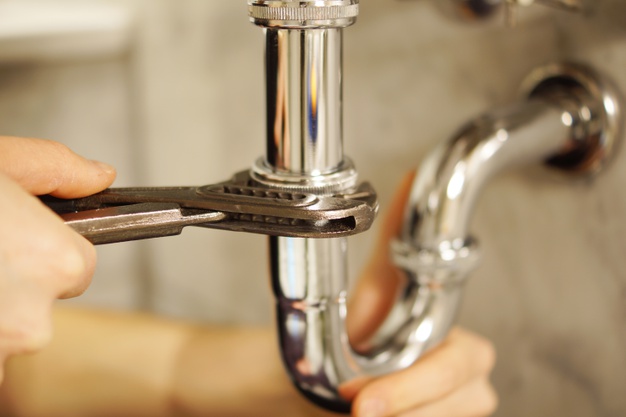 What Are The Causes of Water Damage?
Water damage can cause a lot of problems. There are many causes of water damage, including but not limited to:
Plumbing related leaks
Burst or broken pipes and hoses
Moisture behind walls
Broken or leaking water heaters
Washing machine supply line leak
Appliance leaks
Severe weather
A leaking roof
A clogged toilet
HVAC condensation
Clogged gutters
Blocked drains
Sump pump problems
Structural destruction
Foundation cracks
And more
Homeowners often face water damages, and it may create a variety of problems from compromising your home's structural integrity to paint damage and mold. Though water damage can occur for a variety of causes, the most probable locations for destruction are the floors, kitchens, ceilings, walls, and the basement.
This is owing to the likelihood of leaking pipes and flooding in certain locations. When dealing with water destruction or flooding in these typical places, call a professional right once.
Water mitigation is critical to restoration, and Allstate Service Group excels in this area. Our personnel is available 24/7 and 365 days a year to respond to your needs. Your flooring, walls, and personal items may frequently be repaired with the help of our quick response experts.
Water Damage Restoration Process
During the water damage restoration procedure, Allstate Service Group utilizes a 3-step approach to recovery, following the stages below:
First, we conduct an examination to determine the extent of the damage.
The next step is to deal with the water and avoid continuous damage to your home and valuables. The technique of decreasing or reducing the water destruction caused by a leaky pipe or a flood is known as water mitigation.
Finally, we assist you in water damage recovery, with the ultimate goal of restoring your property to its pre-loss state.
You may avoid extra destruction and costs by responding quickly and contacting the general contractors at Allstate Service Group.
Contact Us For Water Damage Restoration and Repair in Las Vegas
Water damage is one of the most prevalent and potentially devastating problems that homeowners confront, ranging from leaking faucets repair to faulty water heaters to flooding. Excess water in your house may create electrical risks, costly destruction to your house's structure and furnishings, and also the formation of toxic mold if not addressed quickly.
When the worst occurs, contact us at Allstate Service Group, the water damage repair specialists. With just one phone call, we'll be by your side, offering professional advice on what to do and the expertise to solve the problem quickly. We are accessible for emergency water restoration and repair services 24 hours a day, 365 days a year.