Las Vegas Damage Restoration Services | Restoration Company
When Disaster Strikes, We're On Hand for Restoration and Repair!
Fire, smoke, water, and mold can cause severe damage to homes and offices. The good news, Allstate Service Group, is here to help! We are experts at building repair and restoration, and we can handle everything from water damage from floods or burst pipes, smoke and fire damage, storm damage, and even mold removal. We are full-service restoration contractors with specialists to cover all areas of the dwelling, including electrical, heating, cooling, plumbing, and general construction. With one quick phone call to us, your problems will be solved.
We know that damage to your beloved home or building can be devastating. Let us make the entire process easier. We work directly with all major insurance companies and take the headaches out of completing the restoration. In no time, your home or commercial building will be back to normal. We are available and can provide you with an immediate, emergency response team at the ready to tackle any problem. Contact us for services for both residential and commercial buildings.
Water Damage Restoration in Las Vegas
Our team of professionals is highly skilled in all areas of water damage restoration including inspection, water extraction, and drying. Water can be extremely damaging, but it doesn't have to be when you hire Allstate Service Group to fix your problem fast. With us you can have peace of mind and everything will be restored to your satisfaction. We guarantee our results 100%.
Fire Damage Restoration in Las Vegas
Smoke and fire can have far-reaching effects on a home or commercial building. You may not even realize that underlying structures have been damaged and are at risk. That is why you need to call us! We are the premier restoration company in Las Vegas, and we know exactly what to look for to ensure you are covered. We provide emergency services, and when dealing with fire, smoke, or water damage, time is critical. Make the call today and let us help you with fire damage restoration.
Mold Removal Services in Las Vegas
A mold problem can affect everyone's health, and this type of problem must be addressed and eliminated immediately. Allstate Service Group is bonded, licensed, and insured, and we are experts in the remediation of mold. Let us work with you to achieve the best possible solution. Our specialists are highly trained in the latest mold removal techniques using sanding and soda blasting while also addressing air quality with hydroxyl generators, air scrubbers, and ozone machines. Don't wait; mold can become a bigger problem overnight!

Water Damage
Allstate Service Group specializes in fully restoring any area from mild to severe water damage. We are licensed, insured, and bonded professionals, and we can handle everything from electrical, plumbing, heating, cooling, and general construction. If your home or building has been damaged by water, call us today!

Fire Damage
The effects of fire and smoke can be devastating to your home or business. Our skilled technicians are trained in the most advanced, effective techniques to restore any damage by smoke and fire. We will restore your area to its previous state quickly and efficiently. We will even handle the insurance claims for you.

Mold Removal
Mold can be deadly, and it is a problem that you must address quickly. Thankfully, Allstate Service Group can solve your problem with ease. From simple mold issues to widespread colonization, we have you covered. We are highly trained in containment and removal strategies and will make your mold problem go away.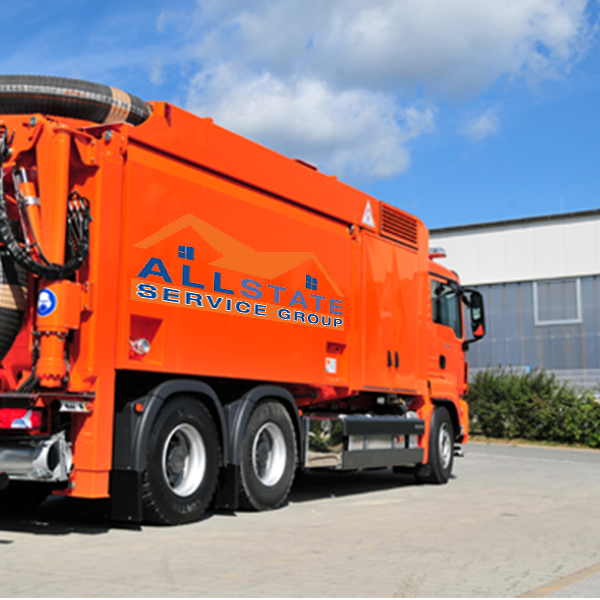 Damage Restoration Services in Las Vegas
We are Las Vegas' #1 restoration company! When you hire us, you get peace of mind and a trusted, well-known, local company that works for you. We combine our friendly customer service, with a reliable team of highly trained professionals who handle each job quickly, efficiently, and affordably. We provide free quotes and offer every customer our signature 100% satisfaction guarantee. We will not let you down.
Our experienced contractors believe in honesty, integrity, hard work, and offering our customers the best deal possible. We continuously beat the competition by providing a higher quality of work, better prices, and dependability. If we make an appointment with you, we will be there on time and ready to complete the job. We are not happy until you are.
Allstate Service Group provides much more than just restoration services. We are a full-service construction company capable of handling jobs of all sizes. We hire only professionally trained plumbers, HVAC experts, electricians, and construction specialists. We have everything you need to get the job done right the first time. Call us today to see how we can help you.
Emergency Restoration and Repair
When it comes to fire, water, or mold damage, you need help fast! Allstate Service Group offers emergency services to respond to your needs any time of day or night. Just call and our friendly operator will greet you. A team of specialists right for your job will immediately be dispatched to your location. We provide free estimates, and we offer every customer a 100% satisfaction guarantee. We will not let you down.
We are local, and we have the resources to get you back on track quickly and avoid any secondary damage caused by water, fire, smoke, and mold. We can handle any restoration job of any size. Our skilled professionals are ready and waiting. We know damage to your structure can be stressful and frustrating. Allow us to make it easier by providing a proven solution, handling all the insurance paperwork, and working with you to restore your home or office to its previous state.
You cannot trust the restoration of your home or office to just anyone. Let us show you why the Las Vegas locals love us. Call us at (702) 518-4720 today with your restoration problem, and we will fix it fast!