Las Vegas Countertops Installation
Granite and Quartz Countertops Installation in Kitchen and Bathroom
Allstate Service Group is a granite and quartz countertop installer in Las Vegas, Nevada. We are a company that specializes in the installation of granite, quartz, marble worktops, and tile floors for both commercial and residential renovation projects.
We have a long history of serving Las Vegas, Summerlin, and Henderson customers, developing long-term partnerships and providing industry-standard fabrication and installation services.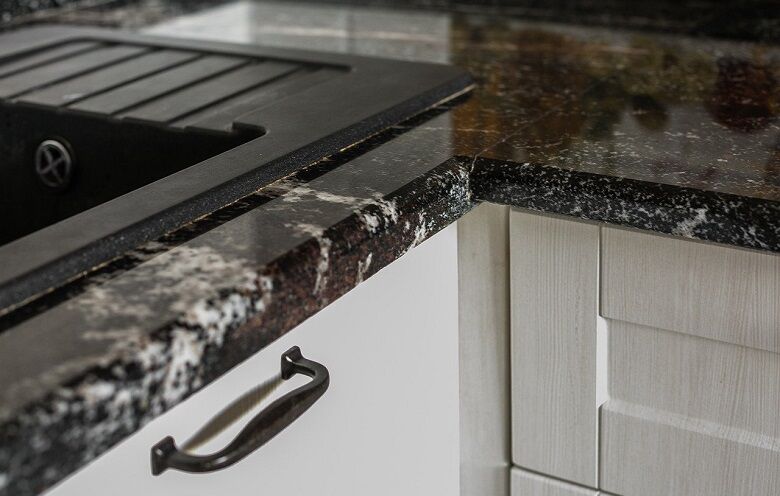 Allstate Service Group can assist you with everything from selecting the ideal countertop and surface to its care and upkeep, whether you are building or remodeling your ideal bathroom, home, or business space. We provide tile flooring, marble, granite, quartz, and marble countertops installation services for the kitchen, bathroom, fireplace, and outdoor bars.
For any questions about countertop installation services for your home or company, contact us at Allstate Service Group now.
How to Choose Surfaces and Countertops for Your Las Vegas Home?
Explore our extensive selection of worktops and surfaces (granite, marble, quartz) for any kitchen, bathroom, bars or BBQ remodel or installation projects. We provide granite slabs in over 200 color patterns, quartz, and/or marble slabs from all major brands.
We pride ourselves in constantly providing our clients with honesty, professionalism, and knowledge, and we stand by our reputation and over 15 years of experience. Our knowledgeable and professional installers are ready to do your countertops installations from start to finish.
What Are The Best Backsplash and Floor Tiles?
We have a large selection of titles, ranging from glass to ceramic tile to metal or travertine tile and much more. Whether you want to build a great new backsplash for your kitchen or bathroom, or whether you need an exceptional shower, accent wall, or a fireplace wall. For any flooring remodeling job, we can also personalize tiles to your chosen color, style, material, finish, and size.
Pros and Cons of Popular Bathroom Countertop Installation
Is Natural Stone Suitable For Countertops?
As a countertop material, a natural stone of any kind is thought to be a step up over ceramic or porcelain tile. Slate, soapstone, limestone, travertine, marble, onyx, and granite are among the many types of stone employed.
Slate is a hard countertop material that, if sealed, resists stains. Gray, black, or green are the predominant colors. Solid slabs cost between $50 and $75 per square foot.
Soapstone is a milky-colored stone with fine veining. Colors are usually white or gray tones. Solid slab countertops may cost anywhere between $70 and $100 per square foot.
Limestone/travertine: Although limestone and travertine are somewhat porous stones, they must be sealed properly and often when used in countertops. Slab countertops cost between $60 and $80 per square foot.
Marble is a deeply veined metamorphic stone that comes in an almost unlimited range of colors and patterns, making it one of the most attractive of all-natural stones. Solid slab marble countertops are normally priced between $100 and $200 per square foot.
Granite, though comparable to marble, is more likely to include specks of varied colors and less veining than marble. The average cost of a slab countertop is $75 to $175 per square foot.
Pros of Natural Stone Countertops
Natural stone is a high-end construction material that exudes elegance.
Granite and marble countertops are each one-of-a-kind, with no two appearing identical.
Cons of Natural Stone Countertops
When compared to ceramic tile and engineered stone, most natural stone requires more sealing and upkeep.
Many alternative countertop materials are far more costly than stone.
Can I Choose Crushed Glass For Bathroom Countertops?
Crushed glass is recycled and smash glass is placed in transparent acrylic or concrete to create these surfaces. These one-of-a-kind countertops are eye-catching, and they give a bathroom a fashionable designer feel.
Pros of Crushed Glass Countertops
These are sturdy, durable countertops, particularly ones made of acrylic.
Cleaning acrylic-based kinds is a breeze.
There are many different looks to choose from.
Cons of Crushed Glass Countertops
Concrete-based types can be fragile.
The countertops cannot be fixed if cracks emerge (which is more common with concrete).
If not sealed regularly, concrete types can readily discolor.
Are Porcelain/Ceramic Tiles Good For Countertop Installation?
Ceramic, glass, or porcelain tiles are classic countertop materials commonly seen in conventional décor, but due to recent advances, most companies now use them in contemporary, modern forms, particularly with porcelains. Ceramic tiles are traditionally formed of clay, with a surface glaze and are fired to solidify them.
Porcelain is a form of ceramic with finer clays that are burnt at a higher temperature.
Ceramic and porcelain tiles range in price from less than a dollar per square foot for materials alone to $200 or more for hand-crafted artisan tiles. If you're installing your own tile countertop, you should expect to pay anything from $2 to $15 per square foot. Costs for expert installation range from $35 to $40 per square foot.
Pros of Porcelain/Ceramic Countertops
Ceramic tile installation is a very simple DIY job.
Among the "luxury" countertop alternatives, tile is quite inexpensive.
There are hundreds of design possibilities to choose from.
Cons of Porcelain/Ceramic Countertops
The tile is fragile and can break when struck.
Grout lines may readily stain and discolor, necessitating cleaning and resealing regularly.
Grout lines can easily stain and discolor, requiring periodic cleaning and resealing.
Is Quartz Durable for Countertop Installation?
Quartz countertops are an engineered stone product manufactured from 70 to 90 percent ground-up quartz and other stone minerals, combined with resins and colors, and formed into slabs. There are several types to choose from, some of which are virtually indistinguishable from actual stone slabs.
Quartz countertops range in price from $115 to $200 per square foot.
Pros of Quartz Countertops
Engineered quartz can shape into a variety of designs, including countertops with built-in sink basins.
There are many different colors and styles to choose from.
When compared to natural stone, the coloration is more consistent.
Compared to natural stone slab countertops, these worktops are more durable and less brittle.
Quartz countertops are more stain-resistant than genuine stone because they are less porous.
Cons of Quartz Countertops
These countertops are among the most costly.
Seams can be seen on occasion.
Natural stone is more heat resistant than engineered quartz.
Solid-Surface
Solid surface countertop materials are made up of a mixture of acrylic and polyester particles glued together with resins to mimic stone and may be molded into several designs, including all-in-one counters with built-in sink basins.
Solid surface materials, produced and installed to your requirements, generally cost $45 to $75 per square foot.
Pros of Solid-Surface Countertops
Solid-surface worktops with integrated sink basins can be fashioned from solid-surface material.
The material is simple to clean, resists stains, and maybe sanded back to its original state.
The coloring and design are fairly constant, so matching pieces is not an issue.
Cons of Solid-Surface Countertops
The "stone-look" aspect is unnatural, and it lacks the elegance of actual stone.
Solid surface materials can be difficult to locate for sale to homes, thus DIY alternatives are restricted.
Curling irons may cause solid-surface materials to burn.
What About Laminate Countertops?
You should have a look at options from Formica, Wilsonart, and other leading manufacturers. Laminates have advanced to the point that they may pass for granite, wood, marble, leather, or even stainless steel.
Laminate countertops are actually made of layers of plastic, which are glued to particle board (MDF). This provides the core with a solid surface.
Prefabricated laminate countertop materials can cost $15 to $45 per SQF when purchased off the shelf. Expect to pay $40 to $65 per SQF for custom-made countertops from a fabricator.
Pros of Laminate Countertops
Laminates are a budget-friendly countertop option.
There is a large variety of colors and designs to choose from.
Prefabricated countertops are incredibly easy to install on your own.
Cons of Laminate Countertops
Custom styles aren't do-it-yourself friendly and require the services of a custom fabricator.
Laminate countertops are light, without the weight of other materials.
Laminate is considered an inexpensive and budget material.
Why You Should Choose Us For Your Countertop Installations?
Our Las Vegas contractors at Allstate Service Group have the principles of commitment, transparency, and morality, to provide our clients with high-quality installation services at competitive market prices. We never skimp on any of our services because we want to build long-term relationships with our customers, not just make a quick buck. Years of expertise have allowed us to complete large-scale countertop installations without sacrificing quality or meeting any deadlines.
We strive to grow our list of loyal customers, therefore we make sure that every kitchen and/or bathroom remodeling job we embark on is focused on serving the needs of our customers rather than maximizing profits.
As Allstate Service Group grows its company year after year, it adds to its line of services to keep up with changing market needs. We will deliver the best goods and services, but we will also give direction and aid with any granite countertop installation job, no matter how big or little.