Air Conditioner Installation & Replacement in Las Vegas
When the temperature starts to rise in the spring and summer months, your air conditioning unit becomes more than just useful, it becomes vital. A new Air Conditioning system will reduce your energy costs and provide comfort and peace of mind.
Signs It's Time for Air Conditioner Replacement
Air conditioner replacement may seem like a big investment, but the costs of continuing to repair and operate the old, inefficient unit can cost you more in the long run.
Here are a few signs that your old AC unit is actually costing you more money and should be replaced with a new air conditioner:
AC is more than 10 years old


Air conditioners typically last up to 10 years.

Over time AC becomes less effective and efficient and repairs become more frequent and costly. Older AC units often have a significant buildup of dirt and dust, which may lead to health issues due to poor

indoor air quality.

Energy costs are increasing
The older the AC unit is, the less energy efficient it is. If you have to turn the thermostat down lower than usual just to get the temperatures you want, it can increase your energy costs.
Unusual noises and frequent repairs
Unusual sounds could be the result of damaged parts. If the repairs are becoming more and more frequent, it's time to consider air conditioner replacement with a new one.
How Do You Know When it's Time to Replace Your Air Conditioner?
If your cooling system is over 10 years old and showing any of these signs, it may be time to consider air conditioner replacement and switching to a more efficient one.
With our easy and efficient service, your AC unit will be up and running in no time. Request information on air conditioner replacement now by calling (702) 518-4720.
Air Conditioner Installation in Las Vegas
You want your new AC unit to run efficiently and last longer. Our experienced specialists will do air conditioner installation with high-efficiency air conditioning systems to cool your home and help keep your utility bills down.
When you purchase a new air conditioning unit, a proper ac installation by professionals is essential, and here is why:
Removing an old AC unit is a complicated process, new air conditioning installation requires specialized tools
Air conditioners are an expensive investment and require proper setup and maintenance
Electrical wiring, refrigerant lines, and other engineering peculiarities need to be observed for optimal performance and cost-efficiency
Proper air conditioner installation is key to the longevity and efficient functioning of your new AC unit. We do the job right the first time. Call our las vegas contractors today for proper Air Conditioner Installation in Las Vegas.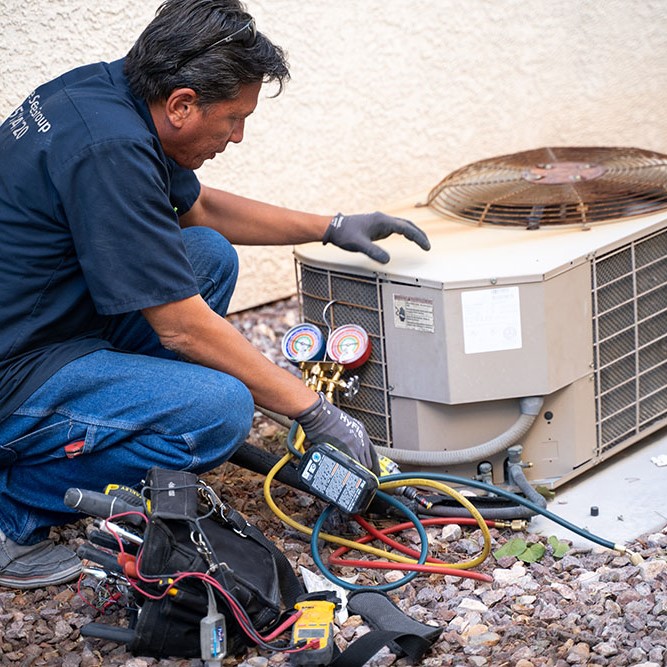 Choosing the Right AC System
Buying a unit that is too large or too small for the square footage of your home or business is not energy efficient, resulting in higher utility bills. Choose a system that will work at maximum efficiency, year-round, and save you money throughout its lifespan.
Our qualified technician will give precise guidance for tonnage coverage based on the square footage of your property, but here is a helpful chart so you can know what to expect:
| | |
| --- | --- |
| 1.5 ton unit | 600 to 1,100 sq. feet |
| 2 ton unit | 900 to 1,400 sq. feet |
| 2.5 ton unit | 1,200 to 1,650 sq. feet |
| 3 ton unit | 1,500 to 2,100 sq. feet |
| 3.5 ton unit | 1,800 to 2,300 sq. feet |
| 4 ton unit | 2,100 to 2,700 sq. feet |
| 5 ton unit | 2,400 to 3,300 sq. feet |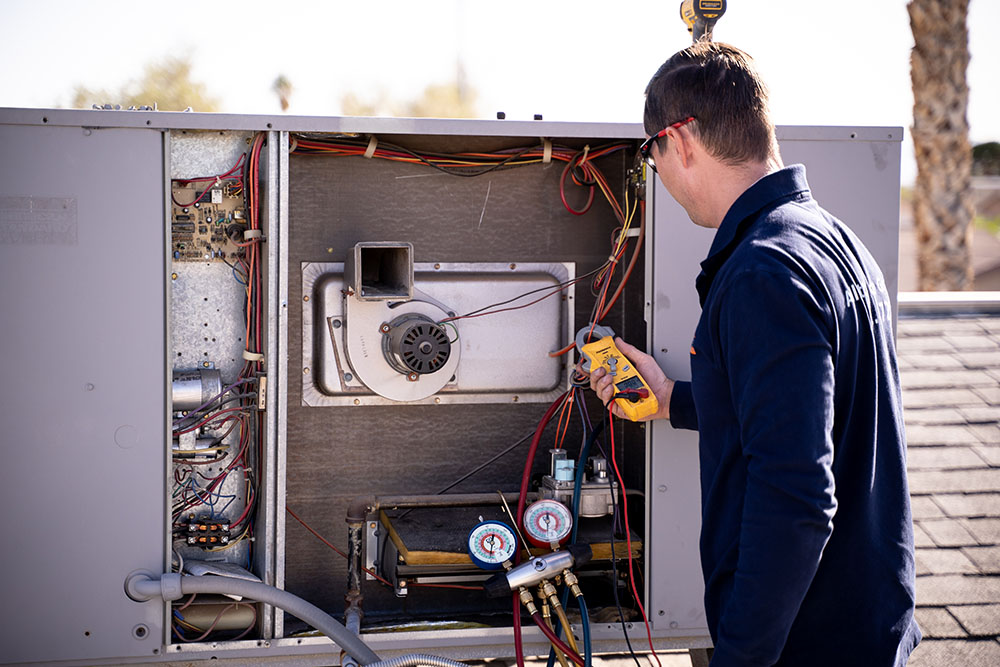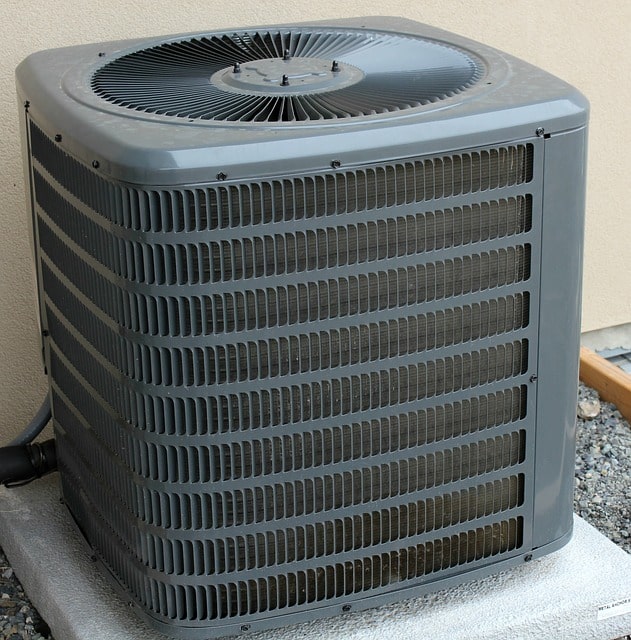 Whether you need central AC units, inside or outside AC units, our top-notch air conditioning experts are here to help find the right AC system for your home and your cooling needs. With a proper air conditioner installation in Las Vegas, your system will serve you for many years.
We can help you ensure lasting results for your air conditioner system as a whole, with HVAC accessories and supplies, including:
Connected smart thermostats
Furnace humidifiers
Split system
Package unit
Mini-split system
Wall unit installation
Freon leak test
Duct supplies