Las Vegas Furnace Repair, Replacement, and Installation
Las Vegas is hot in summer however, winters get cold too. Under such climate conditions, a proper furnace repair, installation, and the overall goodly maintained furnace is a necessity. Allstate Service Group is your go-to place for new furnace installation and replacement and repair for your existing heating system.
Thanks to their efficiency and reliability, furnaces are one of the popular heating systems. Furnace installation provides faster and more consistent heating than other heating options. But even the most reliable heating appliances eventually require repair. This is when our professional contractors at Allstate Service Group come into play for furnace repair, installation, and replacement services in Las Vegas.
We pride ourselves on quality workmanship every time. Our professional technicians will diagnose and fix any and all furnace issues from furnace repairs to installations and replacements. Give us a call today at (702) 518-4720 to schedule an appointment. Fast response teams will handle any furnace breakdowns, so your home can be warm in no time.
Signs It's Time for Furnace Repair, Installation, and Replacement
Here are situations indicating that your furnace needs attention:
The existing heating system is rather old
Each year it is getting more costly to maintain the furnace
The burner flame is yellow, rather than blue
The furnace is becoming noisy
Utility bills are increasing over time
The thermostat is set at high but some rooms are colder than others
If these situations apply to you, then call our professional general contractors to discuss furnace repair, installation, replacement and maintenance services.
How A Furnace Works
The main types of heating systems are hot water boilers, electric heat pumps, and forced air furnaces. Furnaces may use electricity, gas, or propane as a fuel source. Gas is much more efficient than electricity so it should be a top choice if you have gas lines already connected to your home.
Using return ducts, furnaces are used to take the indoor air, heat it and then deliver the warm air back into the home via supply ducts.
There are two types of furnaces:
(1) combustion – mostly using natural gas
(2) electric
Both furnace types have similar parts for the blower and both use ductwork to disperse air. The difference is in heat generation.
Combustion Furnace
Pilot ignites burner that warms up the heat exchanger. The warm air on the outside of the exchanger blows into the home while toxic combustion byproducts flow through the exchanger out of the home via ducts.
Electric Furnace
Metal coils are electrified to generate heat. When generated heat reaches the proper temperature, it is blown into the living spaces.
Gas furnaces and electric furnaces are the most common ones, but we are happy to work with other varieties of heating systems, such as electric baseboards, fuel oil furnaces, forced air systems, including ductwork, heat pumps, propane heating systems, radiant heating systems (floors, radiators or wall panels).
Benefits of Furnace Installation
Forced air furnaces have many advantages over other home heating methods. Here below are some of the main benefits and advantages of forced air furnaces:
Air quality
Furnaces and other forced air systems allow for proper conditioning of the air. In addition to filtering air, you can install humidification and air cleaning systems. Furnaces are equipped with humidification – removing indoor air contaminants and humidity problems that may cause health issues or property damage.
Affordability
After the initial investment, forced air furnaces have low repair, maintenance, and replacement costs. Known for their longevity and reliability, furnaces have an average usage expectancy of 20+ years. With ongoing professional maintenance, furnaces will continue to operate at high efficiency for many years. Gas furnaces are affordable and easy to maintain.
Compatibility
Forced air furnaces work with central air conditioners. Using the same ductwork, the forced air system can also double as an air conditioner. Natural gas ducts may be used for water heaters, ovens, grills, fire pits, and any other heat appliance.
Ease of Maintenance
Furnaces are commonly used and it is easy to find parts for furnace repair or replacement.
Energy Efficiency
Forced air furnaces are high-efficiency appliances. Most forced-air furnaces use natural gas, which historically is a rather affordable and clean source of fuel. Over years, technology and innovation have resulted in even greater efficiencies. Gas furnaces have over 90% efficiency ratings. Electric furnaces have up to 100% efficiency ratings.
Faster Heating
Furnaces deliver heat as soon as they are turned on. Natural gas heats quickly, allowing living spaces to heat quickly.
Reliability
Furnaces don't break down as often allowing for significant savings on repair and maintenance services.
Use of Existing Ducts
If ductwork is already installed, then you can connect a new furnace without needing to install extra pipes, radiators, and baseboard heaters.
Variety and Flexibility
Furnaces come in different models and sizes that run on various types of fuel. You can always find a furnace that is ideal for your home.
Smaller Size
Even powerful furnaces can come in rather small sizes, enabling flexibility of installation in limited spaces.
Safety
Furnaces are equipped with multiple safety switches to prevent fires, toxic fumes, and carbon monoxide (CO) from entering your living spaces. As an additional safety precaution, it is important to install CO detectors.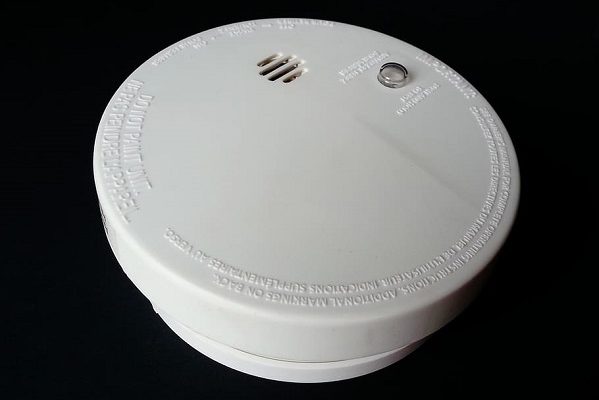 Carbon Monoxide Detector Installation
Carbon monoxide (CO) is a leading cause of poisoning. It is a dangerous, colorless, odorless gas that humans can't detect. Carbon monoxide detectors are essential for safety and a must-have for homes.
It is important to install a CO detector on every level of the home and especially in bedrooms. Our professional technicians will take care of all installation needs, with the highest safety considerations and in compliance with building code requirements.
Pre-Seasonal Check-Up
A pre-season ac tune-up will have your furnace perform efficiently all winter long. Pre-seasonal check-up has many benefits:
Extended equipment use: proper maintenance will add years to your furnace
Increased energy efficiency:  smaller carbon and less fuel usage
Increased safety: regular heating tune-up minimizes safety hazards and protects household members
Maximized performance: possible issues are identified in advance, preventing major repairs costs
Reduced energy costs: well-maintained heating systems use less energy.
Schedule your annual pre-seasonal furnace check-up and be prepared for the winter season. Our professional technicians are always available for heater system inspection or for emergency services.
During pre-seasonal furnace check-up, our professional technicians will check the heating system's overall operation and inspect for any damages or defects. They will additionally:
Adjust controls
Clean and adjust burners
Clean and adjust the pilot
Check and replace the filter
Check belt
Check flame sensor
Check ignition module and ignitors
Check thermostat and thermocouple
Check valve and regulator
Lubricate motors and bearings
Furnace Installation in Las Vegas
If you are looking for furnace installation service in Las Vegas, you've come to the right place. Allstate Service Group has got you covered. Our professional technicians design and install heating systems for homes and businesses.
With comparative cost and benefit analysis and free estimate, you will make the most informed decision on the heating system that best suits your needs. A thorough diagnosis of your current heating unit could reveal whether it is time for a new heating system installation to lower your bills and improve energy efficiency.
Furnace heating systems need to comply with safety codes – furnace, ductwork, and connections. Trust the installation nuances to professional technicians at Allstate Service Group. Furnace installation starts with a comprehensive estimate and ends with an all-inclusive service installation per code requirements.
Heating systems are more than just an appliance in your home. They're something you need to count on every day for months at a time and they need to remain safe, efficient, and ready for use year-round.
There are several factors that affect the cost of your installation:
Heating system type – one of the biggest factors, since some units involve much more extensive work than others.
Old system dismantling – a significant factor if you are switching from one type of system to another.
Ductwork – for forced air systems, ducts' inspection will identify any repair or replacement needs
Our professional technicians will give a comprehensive estimate – with no hidden costs or surprises – considering your entire home, including window efficiency and square footage.