Las Vegas Emergency Plumbing Service | 24 Hour Emergency Plumber
Allstate Service Group offers affordable and professional plumbing repair solutions to Las Vegas and Henderson communities. We take pride in the work of our experienced plumbing technicians. When an emergency plumbing problem occurs it can be very frustrating. Call us confidently at (702) 518-4720 and let our experienced technicians handle all your emergency plumbing issues for you.
Our teams are at your service 24-hours a day, 7 days a week. Whether you are dealing with burst pipes, leaky faucet, dishwasher, or toilet repair, our experienced plumbers have it covered. We act quickly to protect your property from water damage.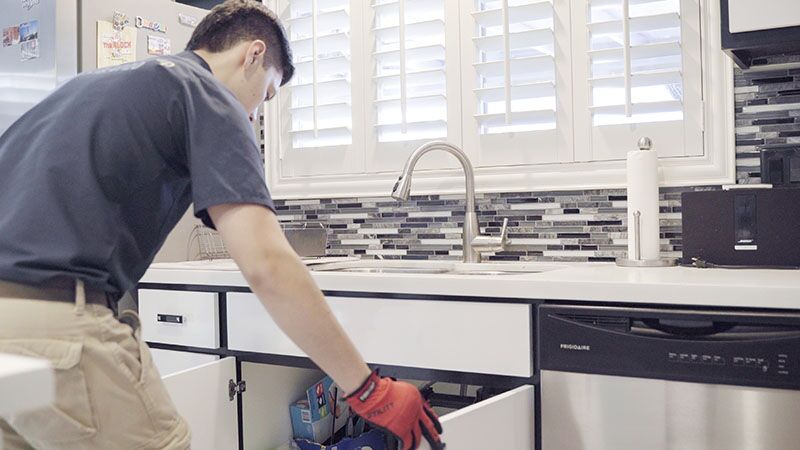 Do you have a clogged toilet or kitchen sink? Has your house flooded or is there standing water in your yard? No hot water? When you experience any of these plumbing emergencies, give us a call at (702) 518-4720. Relax and let our professionals take care of it!
In the meantime, please consider the following basic safety steps:

– if the plumbing problem is unsafe, vacate the area immediately.
– turn off the water closest to the problem, if unable, turn off the main water valve
– do NOT continue to attempt flushing a clogged toilet or sink.
Our Emergency Plumbing Services Include:
Back-flow PRV (Pressure Regulator Valve) valve Installation and Replacement
Camera Inspections
Drain Cleaning and Slow Drain Repairs
Main Water Line Installations, Repair, and Replacement
Main Water Meter Installations, Repair, and Replacement
Main Drain Line Installations, Repair, and Replacement
Faucet Replacements
Shower Valve Installations, Repair, and Replacement
Cartridges Installations, Repair, and Replacement
Garbage Disposal Installations, Repair, and Replacement
Leak Repairs
Sewer Repair and Replacement
Toilet Repair and Replacement
Tub and Shower Installations
Reverse Osmosis system (RO System) Installations, Repair, and Replacement
Gas Leak Detection
Gas Lines Installations, Repair, and Replacement