Las Vegas Kitchen Remodeling and Renovation
In kitchen remodeling, your best choice is Allstate Service Group, the #1 home contractor in Las Vegas! Allstate Service Group construction will help you remodel your kitchen and make it your dream room. Contact us and our highly qualified professionals will use cutting-edge equipment and the best materials just for you.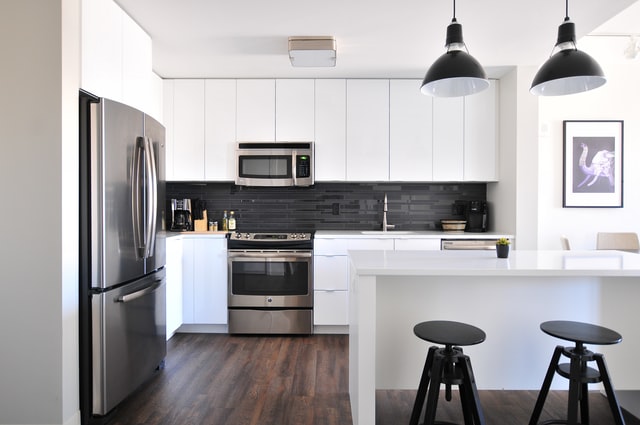 Kitchen Remodeling and Renovation Services
We make your kitchen remodeling and renovation dreams a reality. We closely assist you through the entire remodeling process. The right person will always be by your side to assist you.
Allstate Service Group is a full-service construction & remodeling, restoration, and home service company in Las Vegas. In addition to kitchen remodeling, we specialize in bathroom remodeling, outdoor remodeling, dining room redesign, flooring, and whole-house remodels.
You can trust Allstate Service Group's kitchen contractors for your Las Vegas kitchen remodeling. While many Las Vegas residents looking to remodel their kitchen want many of the same things, everybody is different. And that's why Allstate Service Group is there to help you find the best design that matches you and your family's lifestyle. We will carefully consider your preferences and advise you best options to choose from.
Design to Build
Determining a budget is an important aspect of every remodeling project. Your remodeling budget should cover all your preferences while remaining reasonable and affordable.
Kitchen remodel is a good idea if you plan on selling your house in the next few years and want to get the best value possible. Our interior designer will assist you to set a budget and choose details for tile, paint, countertop, and other items within the set remodel budget.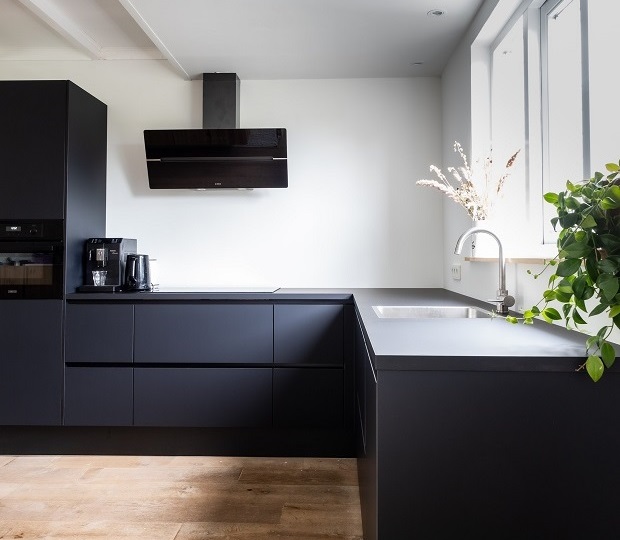 What Can You Expect to Pay for Kitchen Remodeling and Renovation?
Allstate Service Group does kitchen remodeling in Las Vegas and surrounding communities for many years. We have done a variety of kitchen remodeling designs, from compact 10×10 kitchens to open plan kitchens. You can expect your kitchen renovation project to fall anywhere within the following indicative price ranges:
Basic But Beautiful
Simple kitchen remodeling can cost anywhere from $30,000 to $45,000. The architecture will stay the same, you will get prefabricated cabinets, lighting, countertops, a sink, and plumbing fixtures.
Bigger And Better
A bigger remodeling for a kitchen would cost between $50,000 to $70,000. At this budget range, you will rearrange items like the sink, appliances, and even a middle island. You can budget for personalized cabinets, countertops, tile and paint options, and plumbing fixtures.
Best Kitchen on The Block
Be the pride of your neighborhood, budget for $75,000+. You can remove walls and have an open architecture, using natural stone for the middle island. You can add built-in appliances and tailor-made cabinets. Wall ovens and paneled refrigerators will ensure your kitchen's luxury appearance.
Custom Kitchen Remodeling and Renovation in Las Vegas
The kitchen is the most important area of the house. This is where the family gets together, prepares meals, and has a good time with your friends. The kitchen is where some of the best memories are. The kitchen is the heart of your house and it wants to be convenient, comfortable, convenient, practical, and designed in modern fashion.
Our contractors at Allstate Service Group are your trusted choice for kitchen remodeling. We understand what customers' needs are and work to create the best customer experience. We make sure the cost of kitchen remodeling is significantly outweighed by the benefits of having improved daily household experience, and the feeling of your kitchen having all the technology you have always needed. A newly remodeled kitchen will make all the difference in making your home stand out in the competitive real estate market.
Kitchen Appliances For Kitchen Remodeling
The other important aspect of kitchen remodeling is the appliances. One of the new trends in home appliances is to add more stainless-steel kitchen pieces and industrial kitchen tools into suburban kitchens. This has also prompted kitchen remodeling, with bolder colors and smoother lines to give stainless steel a streamlined and professional appearance.
Your kitchen remodels project may also include other elements of home appliances, such as wine coolers and keg taps. Installing multiple appliances in the same area of the kitchen can give significant cost savings. There is no need to install new lines as existing plumbing and electrical lines can be used for all new appliances.
Kitchen Finishing Touches
There is an important rule to keep in mind in kitchen remodeling projects. The style should be in balance between your personal taste and the needs of future buyers. That is why you want to buy high-quality materials and features that will pass the test of time and be in a good condition when you are putting the house for sale.
Choose a stainless-steel sink and tile flooring to make the kitchen easy to clean and maintain, and most consumers choose marble countertops and ceramic tile backsplashes. Finally, you want your custom cabinets to be in tasteful sync with the rest of your home.