Las Vegas Mold Removal and Inspection
Without a conflict of interest, the largest and most reputable mold inspection firm in the state of Nevada offers its services to the whole state of Nevada. We only hire assessors who are certified and have years of expertise.
You may have arrived at our website because you're having an unusual experience that leads you to believe mold is an issue in your house or company. Each circumstance is unique in its own way, although the majority of mold issues have the same factors.
Be sure that our qualified and trained mold inspectors have seen it all before. If a problem exists, they will be able to identify it and fight it as needed. You will have up-to-date information on what will be checked before any sample collection.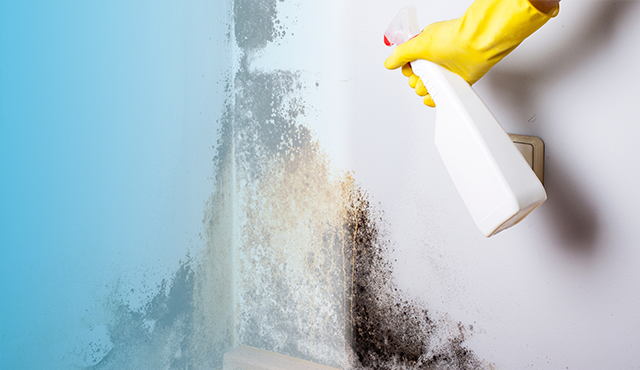 Unlike the "free mold inspections" given by a number of organizations in Las Vegas, Nevada who do provide mold remediation, our service includes mold testing too. Mold testing is the only method to obtain hard proof and be certain of what is happening in your interior environment.
Because some varieties of mold are not poisonous, certain things that appear to be dangerous may not be as terrible as they appear. This indicates that you may not require expert mold remediation at all, and we will gladly advise you of this. If you're dealing with issues with mold, hiring our professionals at Allstate Service Group is the right choice.
Mold removal and remediation is a costly operation that requires the expertise of a business that understands what they're doing. So, Allstate Service Group is the company that you need for this work. Our professional team will ensure that the project is done correctly the first time by following the step-by-step approach.
Why Do You Need Mold Inspection and Testing?
Mold development is a typical concern; a leak or water incursion can quickly lead to a mold problem. Mold may cause a variety of respiratory illnesses as well as substantial property damage. Some people may not be aware of any water damage but assume mold development because of the musty stench it emits. If you've recently had water damage or suspect mold, you should get mold testing and inspection done by a competent testing company like Allstate Service Group as a first step to see if mold removal and remediation are required.
In Allstate Service Group we only accept professionals in the fields of mold testing and mold treatment due to our high requirements. Thousands of residential, governmental, educational, and commercial clients have used our network of independent environmental consultants to do mold testing and inspections, and they agree that Allstate Service Group is a group you can trust.
What's So Critical About Mold Testing in Las Vegas?
There is no comparison between the expense of mold testing in Las Vegas and the possible expenditures of medical treatment. A mold inspection may prevent mold damage from spreading and worsening health risks, as well as prevent the costs of removing it. If you suspect that your house may have a mold problem, and you may need a mold inspection and testing, don't wait, call us now at (702) 518-4720.
What is the Mold Removal Process Like?
Mold removal, especially black mold, can be hazardous. Mold treatment halts the growth of mold and lets us begin the mold removal process. The first step in this procedure is to prevent additional contamination. To prevent the spread of mold spores, we built up a containment zone with a decontamination barrier. Using negative air pressure we clean the air inside the house.
Mold removal, especially black mold removal, can be dangerous. Mold treatment stops mold from growing and allows us to start the mold removal procedure. Preventing further contamination is the initial stage of this technique. We created a complete containment zone with a plastic decontamination barrier and negative air pressure to prevent mold spores from spreading.
Because spores are in dark, shady areas, detecting the problem at an early stage might be difficult. Members of your home may experience allergic responses or detect a foul odor, prompting you to look into it more. If your property has lately taken on any additional water, a mold check in Las Vegas is always a good idea, whether you detect it or not.
If you have cause to suspect the presence of fungus in your house, you must act quickly. These spores form colonies. If they find enough moisture they will also move to other surfaces. If a little issue is not addressed swiftly, it can easily escalate into a major issue. This is particularly true in kitchens and bathrooms, where the sink or shower steam creates the ideal habitat for the mold to thrive.
Containment is critical in any cleanup operation because of this high pace of increase. We can focus on eradicating what's already there once we know the problem isn't going to get worse.
Las Vegas Mold Remediation and Restoration Services
Mold spores aren't just on moist surfaces; they may also travel through the air. Without adequate testing and air filtration, it's nearly hard to identify once this happens. Even if you clean all of the surfaces, the issue may still be there.
If mold is still present in the air, it can swiftly recolonize if circumstances become wet enough. When breathed in, airborne spores are also harmful. When mold grows in your air ducts, it may cause major problems since the vents spread the mold particles through your house. Because of all of these concerns, remediation is a necessary part of the process.
We seal off all the cracks that we can't clean. When we've eliminated all the moldy debris. We use industrial hygienists to measure for mold spores. We then compare this to the test results after all mold has been removed and the air has been purified with a HEPA filter. A passing grade is when there are fewer mold spores inside vs outside.
To guarantee that your house is safe and clean, Allstate Service Group strives for spore-free or a non-detectable outcome after mold treatment and restoration. Although it is not assured, we accomplish zero spores most of the time.
Allstate Service Group takes the required procedures to eliminate all mold by employing extended cuts, complete cleaning of the whole area to obtain a zero-spore outcome, and licensed disposal of contaminated items. Mold will ultimately return if these instructions are not followed. Contact us for more information.