Las Vegas Heating Repair Installation and Replacement
Las Vegas is hot most of the year, but the nights and winter can get chilly. The temperature may even get below freezing during the winter months. Whenever failure or breakdown of your heating system occurs, our contractors that are also experts in heating are there to tackle heating issues.
Our experience spans from gas and electric furnaces, heat pumps, propane systems all the way to the newest solutions for hydronic system radiant heating repair and replacement.
Spotting Heating System Breakdowns
Here are indications that your heater needs attention or repairing:
The burner flame is yellow (not the normal blue)
Furnaces make loud and strange noises
The furnace is old and was repaired in last 3 years
The furnace will not turn on or stay on
The thermostat is turned up more frequently
Utility bills have gone up
Are you experiencing any of these problems with your heating system? Is the heater making award noises? Does it consistently turn on and off? Call us to schedule an on-sight inspection and transparent estimate for heating repair services in Las Vegas.
When your heating system stops working completely and is beyond repairs, you can count on us to help you choose a new heating system unit and install it safely in your home. Call us at (702) 518-4720 to receive a free on-sight estimate for heating repair or new heating installation and replacement services.
Heating Installation, Replacement, And Repair Services in Las Vegas
Allstate Service Group employs fully licensed and insured technicians. Our general contractors pride themselves on the highest quality work within prompt timelines and customers appreciate our prompt service.
When it comes to heater emergencies, every minute counts. We don't keep customers waiting. Call us for emergency assistance, or to schedule heating repairs and routine maintenance. If your hydronic system breaks in the dead of winter or makes awkward noises, contact Allstate Service Group for high-quality heating repair services.
When you get repairs for air and heating problems, you save a great deal on utility bills. Hydronic system diagnostics can identify issues that may otherwise go unnoticed – before the issues result in costly damage. Let our experienced team keep your hydronic heating system working efficiently. We will diagnose and resolve any issue. Everyone deserves a warm, comfortable and safe home or workplace. Routine maintenance will breakdown down your heater and bring huge savings to your pocket.
Our contractors provide expert services for heating repairs or the installation of heating systems to residents and businesses in Las Vegas and surrounding communities. We know how important it is to be comfortable in the colder months when you want your heating system to deliver comfort.
Hydronic System in Design and Construction in Las Vegas
A hydronic system can be incorporated into any building project. They function without ductwork and forced air, eliminating challenges associated with forced air, ductwork installation, grills, and registers.
When it is time to build your new home, consider this environmentally friendly way to heat and cool your home. Hydronic systems offer a healthy alternative to conventional HVAC systems. With radiant cooling and radiant heating, your family will enjoy the perfect indoor temperature at all times.
Allstate Service Group specializes in the design, engineering, and installation of hydronic systems for radiant heating and radiant cooling. We are the go-to place for upgrading to the newer, more energy-efficient hydronic piping system. Our contractors will replace your current system with a new modern, low-cost hydronic system.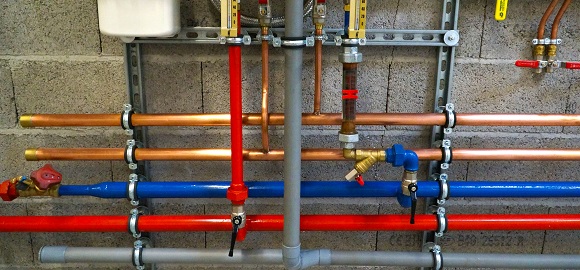 Benefits of Hydronic System
There are many benefits to hydronic systems compared to conventional heating systems:
Efficiency: Standard heating system is very effective and is widely used. As part of the HVAC system, the heater uses forced air to heat indoor spaces. You set the temperature and the air will continue to blow until it reaches the desired degree. The problem is that when you use force to air it needs to flow through a series of ductwork and can lose hot air through leaks as it moves. The hydronic system eliminates airflow loss. Radiant heaters are more efficient as they send the heat through ceilings, floors, and walls.
Hydronic systems are liquid-based and use little electricity. Radiant heating is energy efficient as it reduces energy and fuel usage and causes less damage to the atmosphere.
Reliability and durability: Radiant heat option has fewer working parts, requiring low maintenance. Standard heating system option involves many devices and when heater malfunctions or fails to run efficiently, it will be time-consuming to detect which parts are out of order. Thanks to solid build and installation, the hydronic system is nearly everlasting. Radiant heating is not only great for homes and residential areas but also commercial and industrial buildings.
Air Quality: Standard heating system sends forced air through the ducts. Over time, ductwork accumulates debris and other pollutants which penetrate the air in living spaces through vents. Radiant heat does not use forced air and avoids the problem of air pollution. Unlike regular forced-air heating systems, radiant heating doesn't blow unpleasant odors, dust, or bacteria, which is especially important for people with allergies or asthma.
Quiet and Out of Sight: Hydronic system provides comforting heat without the constant noise, having to see at vents or heat emitters, and having to compromise living space. Excludes need for ductwork. With fast and easy installation, hydronic systems are compatible with solar and alternative energy systems.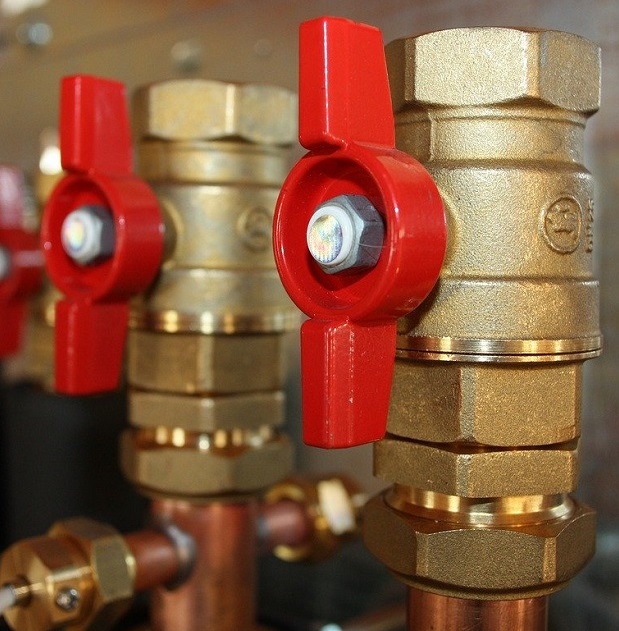 Allstate Service Group Offers Wide Range of New Heating Equipment, Including:
Heat pumps
Electric furnaces
Gas furnaces
Forced air furnaces
Hydronic heating systems
Ductless split heating systems
Zone control heating systems
Heat Pumps are responsible for moving warmed air into the home. Ongoing diagnostics ensures the heat pump operates smoothly and reduces the need for a replacement sooner than the average life span of 10 to 15 years. As needed, we will also install modern heat pumps that are more efficient and do a much better job of heating indoor spaces.
Electric, Gas, and Forced Air Furnaces need to work at their maximum capacity. We provide honest consultations with up-front cost estimates for all types of heating repairs and installations – maintenance to air handlers, ductless systems, zoned systems, and more. When the heating system is replaced with a new, high-efficiency, state-of-the-art model, it's a great investment that lowers your utility bills. We understand replacing the heating system may be unexpected and will be able to work out financing options.
Heating breakdown in the middle of a cold season can be stressful for homeowners and businesses. When heating system break downs, you need our qualified and trusted specialists to perform heating repair services quickly, affordably, and reliably.
Our experienced contractors will address issues with smart thermostats, malfunction of fan motors, belts, and bearing. Timely maintenance will prevent poor heating control and the furnace overheats.
From minor heating repairs to emergency services, our technicians are trained and certified to provide any type of heating repair services for all makes and models – heating systems, furnaces, heat pumps, and zone control systems. Our emergency response team will be dispatched to fix heater malfunctions and prevent any further damages and costly replacements. Whether it is a minor or major task, we always find cost-effective solutions.
We deliver quality workmanship and have an emergency response team. Our contractors are factory-trained to perform complete diagnostics of any brand, or type of cooling and heating system. Our technicians will identify causes of nonperformance and fix them. They will also reset the heating system to its proper specifications.
We pride ourselves on bringing exceptional service that includes:
Free in-home consultation for new systems
Warranty on all parts and workmanship
Soonest (even same day) installation
Financing options on new systems