Las Vegas Water Softener Installation and Reverse Osmosis
Allstate Service Group offers residential, commercial, and industrial water treatment, water cleaning systems. We provide the highest quality water softener installations, with softening systems, reverse osmosis water filters, bottle-less water dispensers, and overall water treatment.
Water purification and filtration systems are alternatives to thousands of plastic water bottles we use every year. We offer a wide variety of water softeners systems and reverse osmosis drinking water systems.
Hard water and high TDS are the biggest concerns for Las Vegas. Dry, itchy skin or lifeless hair are symptoms of Las Vegas water problems. Las Vegas residents also experience spotty dishes and a ring around the bathtub. Water problems can harm our home or business in a variety of ways, and Allstate Service Group has the right water treatment equipment for every situation.
Las Vegas Water Treatment System Design and Installation
Our professional contractors will conduct assessment, design, and implementation to meet your specific softening needs – residential, commercial, or industrial. You will feel assured throughout the process – from accurately estimating your water usage to maintaining your water treatment system.
Water softening services and products include:
Carbon filtration
Filter replacement
Reverse osmosis
Whole-home reverse osmosis
Water filtration systems
Call us at (702) 518-4720 for an estimate on water softener installation. Speak to our experts to learn about a free estimate. We guarantee smooth experience, from the moment we do estimate to the moment we complete installation.
Reverse Osmosis System in Las Vegas
A reverse osmosis system is a multi-stage purification, involving under-sink filters that are made of the highest quality components, and free of harmful chemicals. RO system delivers pure-tasting, clean water.
Reverse osmosis system installation is the new wave in water treatment advancement. Through reverse osmosis filtration technology, we remove nearly 100% of unwanted substances in the water. Harmful materials can have a negative impact on our health. Reverse osmosis is particularly effective in ridding the water of harmful substances.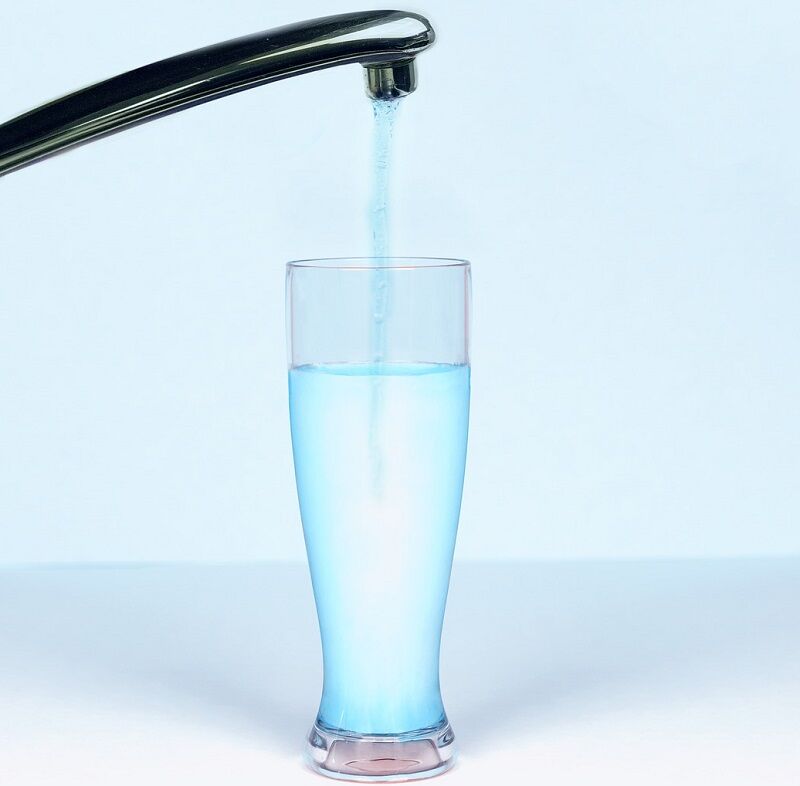 Reverse Osmosis (RO) is a specialized method of water softening and its aim is to screen out water contaminants using a fabricated membrane. It removes chemicals, pharmaceutical residues, bacteria, algae, and radioactive particles. RO screens out toxic fluoride, radioactive fallout, and drug residues common in water.
Let's explore some of the benefits of a reverse osmosis system. Drinking water is clean, fresh, clear, and has great taste. Coffee, tea, juices, soups, made with reverse osmosis water are full of flavor. Ice cubes are crystal clear. RO system produces better tasting and cleaner water than bottled, at a lower cost. Your pets will love the water, your plants and flowers are nourished with fresh water. Best of all, a reverse osmosis system eliminates many undesirable materials found in our drinking water.
There are two types of water filter systems: whole-house systems and point-of-use systems. If you want pure water for all your household needs, from laundry to cooking to cleaning, you may want to consider a whole-house reverse osmosis system. We will ensure bottle-quality water in your entire house.
A whole-house water filtration system is installed at the point where water enters the house and all water used in the house is filtered. A whole-house water filtration system removes:
Ammonia and arsenic
Bacteria and viruses
Chlorine and chloramines
Hardness, iron, and minerals
Hydrogen sulfide, nitrate, and sediments
Municipal water disinfectants
Taste and odor contaminants
Las Vegas water treatment specialists are here to help you decide whether this system is right for you. We can help you select the right whole-house treatment system and get it installed right away, with care and accuracy.
Water Treatment in Las Vegas
Let's go over the characteristics to look for when choosing the water treatment system:
Water purity – we guarantee industry standard of a 225K grains capacity
Easier cleaning – a whole house water softener system reduces detergent use by over 40% and reduces cleaning time. The water softening system is a true time-saving and cost-efficiency investment.
Soft hair and skin – hard water leaves hair ph. level unbalanced. Skin washed in hard water may be itchy and dry due to scum from interaction with hard water. Adding a softener to your home will keep your skin soft.
No contaminants – RO water filtration has no trace of lead, asbestos, or other hazardous chemicals. Contaminants have small molecules that often scale through other ways of filtering. RO systems use fine membranes which trap molecules larger than water molecules. Reverse osmosis filter water systems provide clean water free of germs and other contaminants. RO drinking water filter systems remove lead and nearly 100% of contaminants.
Water Softener Installation in Las Vegas
Water treatment and filtration solutions will eliminate hard water, save you time and money. Hard water solutions and water filtration systems purify tap water and reduce levels of chlorine, minerals, bacteria, calcium, and other contaminants found in our water supply.
Water softeners convert magnesium and calcium into crystals, which help enrich the water. Salt-free softeners are excellent by virtue of handling nearly 1500 ppm of water hardness and significantly improve water quality.
Whether you are dealing with mineral build-up around your shower and fixtures, need clean drinking water for your kitchen, or are simply looking for a water treatment system to fit your modern lifestyle, we have a whole house softener system for you.
There are three types of water filtration and water conditioning systems for your home. These systems cover your whole home and water system, including your bathroom, kitchen, and laundry rooms. Many systems can be done in a localized installation for a specific sink for drinking water.
Allstate Service Group provides the highest quality solutions using the latest technology and innovative products. Whether you want to improve the taste of drinking water or soften water for baths and laundry, we are ready to cater to your needs.
As an affordable bundled package, we also offer water softener and filter combinations. Why choose between having a water softener for your hair and skin, and a filter for drinking water when you can have both. When you invest in a water softener system, you embrace a better lifestyle and a higher standard of living.
For more information and consultation, please contact us at (702) 518-4720 to discuss your water needs and select the best option for your home and business. Our experienced professionals will give you choices that meet your house preferences, business needs, and budget.