Las Vegas Hydro Jetting Services
The hydro jetting system is a great alternative solution to an otherwise rather expensive and recurring plumbing repair – clogged pipe or sewer line. The hydro jetting system clears the blockage when most tools for the toughest, greasiest, compacted drains fall short.
Hydro jetting is the most effective method of removing mainline plumbing stoppages and cleaning the sewage pipes. Hydro jetting technology clears drains using high-pressure water.
What is Hydro Jetting?
Hydro jetting is the process of using a high-pressure flow of water to scour interior surfaces of plumbing pipes, removing scale, roots, sand, dirt, grease, and other debris built up in the pipe walls. Without the use of chemicals, the hydro jetting for plumbing will flush all the clogging out and away.
Hydro jetting services have become industry standards for sewer and drain cleaning. Compared to rodding, where a plumber uses a tool to power a hole through the buildup, hydro jetting for plumbing achieves a comprehensive cleaning of the pipes.
The traditional method of clearing clogged pipes and sewer lines has been the use of snaking or rootering. This method uses a cable to snake through a line and push through the blockage, leaving only a hole in the blockage. This was more of a temporary fix to the problem. Snaking or rootering may leave something behind which will eventually be another clogged drain. Hydro jetting for plumbing completely clears pipes and sewer lines, making them spotless.
Advantages of Hydro Jetting
Hydro jetting is considered the better technique for clearing out the clogs. Other methods such as snaking are not as efficient as hydro jetting. Drain snakes may leave some spots there, which is not the case with hydro jetting solutions. Hydro jetting splashes water on the entire diameter of the pipeline, covering all spots. Hydro jetting requires very low post-work maintenance.
Hydro jetting technology avoids digging out underground pipes and saves from a lot of hassles. You will not worry about your lawn or backyard garden before getting the cleaning work done. Only high pressurized water is used and there are no chemicals involved.
High pressure of the jets may sometimes lead to the breaking of pipes or create some cracks in them. Weaker pipes are more prone to danger and might end up breaking completely. In order to avoid repiping, we advise working with experienced technicians who know how to deal with older pipes.
Hydro Jetting For Drain Cleaning in Las Vegas
When we uncover sediment buildup in the lines, we can use our hydro jetting cleaning procedures to do drain cleaning. Hydro jetting drain cleaning makes thoroughly drain cleaning faster.
The hydro jetting solution gives impressive results cleaning the draining system. With a proper drain cleaning, your entire piping system will become as new. Your household members will no longer experience slow-moving wastewater.
Hydro jetting service uses high-pressure water to clear away the most stubborn blockage in a sewer line. Such clogging may be caused by tree roots or by the accumulation of household grease, hair, or paper products like a paper towel.
Hydro jetting breaks up the stoppage and washes it away rather than merely drilling a hole in it using a plumbing snake. The process also cleans and scours the insides of the pipes.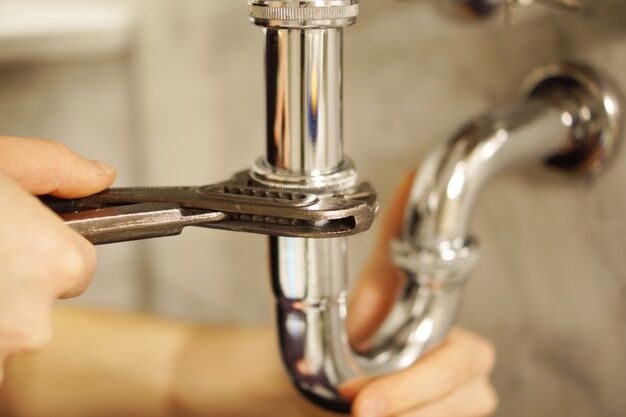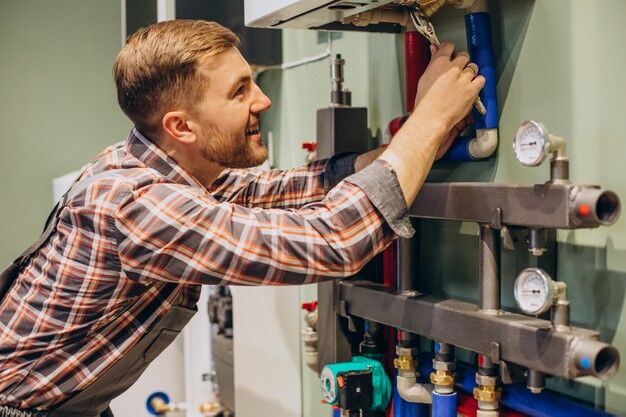 Hydro Jetting Service in Las Vegas
Our experienced contractors at Allstate Service Group use the most effective drain cleaning technology in the industry – Hydro Jetting. This solution uses water pressure to clear your pipes of any buildup and debris.
While traditional pipe snakes clear a small path, the pipes often clog back up quickly. Hydro Jetting service is an efficient, effective method you can count on to get your drains back in order. Particularly the restaurants need to clean the grease traps on a regular basis to prevent the build-up of grease. Our routine maintenance ensures your business runs smoothly by cleaning out wastewater pipes, grease traps.
Allstate Service Group offers affordable pricing on our hydro jetting services, carried out by experienced technicians. Allstate Service Group's hydro-jet solution will prevent the accumulation of debris. Our experienced technicians will use hydro jetting to scrape the interior of pipes with no damage to the pipeline. Contact us at (702) 518-4720 to schedule a Las Vegas hydro jetting for plumbing and drain cleaning services.