Indoor Air Quality Services in Las Vegas
We spend most of our time indoors, which is why it is important to pay attention to indoor air quality. Our environment is surrounded by germs, bacteria, dust and viruses, and other airborne pollutants. These airborne pollutants and unwanted particles impact the quality of air.
Poor indoor air quality impacts your health. Indoor air pollution is ranked among the top five environmental dangers to the public. Numerous types of air pollutants are commonly found in homes including dust, radon, indoor smoke, cleaning chemicals, mold, to name a few.
We live in the Las Vegas desert where good indoor air quality inspection is a must. The quality of the air we breathe is vital to our well-being, which translates to health and productivity. Your Indoor air quality is maybe five times more polluted than the outside air quality in Las Vegas.
If anyone in your household has asthma, allergies, or lung diseases, improving your indoor air quality is essential. Our Las Vegas contractors can handle any air quality issues at your home or office. For indoor air quality inspection services in Las Vegas, call Allstate Service Group at (702) 518-4720 or contact us online today!
Our certified HVAC technicians take the time to inspect and properly diagnose your entire HVAC system. Leave your indoor air quality inspections to us and save money on your electric bills.
Importance of Indoor Air Quality Inspection
Your health is directly linked to indoor air quality. Over-exposure to microbes and other biological pollutants leads to serious illnesses. Here are some facts about the importance of indoor air quality:
We spend 90% of our time indoors, inhale over 3,500 gallons of air every day
Airborne contamination exposure is significant with over 50% of buildings having contaminated HVAC system
Poor indoor air quality makes up over 90% of all respiratory problems
Over 31 million Americans suffer from asthma – one-third of them are kids under 18 – kids inhale more particles than adults
About 15% of Americans are allergic to animal pet dander
Signs of Poor Indoor Air Quality
What are indications of poor indoor air quality? Here are signs to look for:
Dry skin – Exceptionally dry air is a serious health threat. Over time, this can result in ongoing medical issues with skin, hair, nails, and sinus challenges.
Asthma and allergy – If you experience constant headaches, coughing, inability to breathe, red eyes, or a runny nose, it is time to do your indoor air quality inspection. Chronic breathing is a serious health issue.
Dust – Excessive dirt and dust indicate a serious problem. If you experience a significant layer of dust cleaning your home regularly, then the quality of air inside your home has deteriorated.
Humidity – In the Las Vegas climate, humidity is a revealing sign of bad air quality inside your home. If the building is well ventilated and the interior still feels humid, it is time to call our technicians for an indoor air quality inspection. Excessive indoor humidity leads to insect influx and mold.
If you are experiencing any of these issues, then we need to look into various ways to improve indoor air quality at your Las Vegas home.
Eliminating The Causes of Poor Indoor Air Quality
There are several ways to locate and remove the causes of poor indoor air quality. Once causes are removed, devices are installed to remove fumes and poor-quality air from your home and pump in fresh and clean air. Count on us to fix indoor air quality issues. You will be amazed at the difference some fresh air can make.
Our qualified general contractors in Las Vegas will improve indoor air quality with various air cleaning products and services. Indoor air quality services in Las Vegas guarantee cleaner air for your family. With air purifier installations, air filtration services, and humidity control provided by our Las Vegas contractors you can breathe easily.
Causes of Poor Indoor Air Quality
Many things can cause poor quality of indoor air. Not all causes are easily noticeable. Some of the most common air pollutants in homes include:
Asbestos
Bacteria
Benzene
Dead skin cells
Decaying organic matter
Dioxin
Dust mites
Lead
Methylene Chloride
Mold
Organic compounds from chemicals and household products
Pet hair and dander
Pollen
Radon
Textile fibers
Toluene
Viruses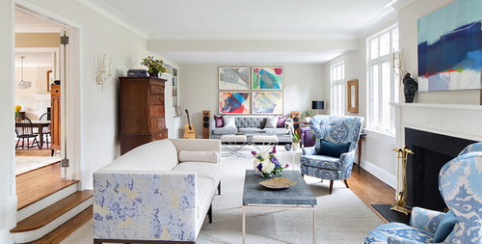 Efficient Ways to Preserve Indoor Air Quality
Here are some of the several things you can do to improve indoor air quality:
Keep floors clean – Floors collect dust and pollutants from the air. Regular cleaning prevents the accumulation of pollutants on the floor.
Grow plants – Plants are natural air purifiers. Living plants absorb toxic substances from the air, making the air safer to breathe.
Improve ventilation – The air conditioner recirculates the air, without ventilation. Homeowners with central AC need to ventilate the air inside the home.
Balance humidity level – Excessive humidity triggers the accumulation of pollutants. AC unit should remove moisture from the air and prevent pollutants from being trapped in moisture.
Maintain AC system – Like any equipment, the AC unit needs regular maintenance, including checking and changing filters to maximize efficiency. This improves air quality and extends the AC unit's longevity and efficiency.
Our licensed Las Vegas contractors are ready to improve the air in your home and put your concerns at ease. Our air quality pros will determine the best way to create a healthier indoor environment. Call us at (702) 518-4720 for your indoor air quality inspection services and learn more about air cleaning solutions.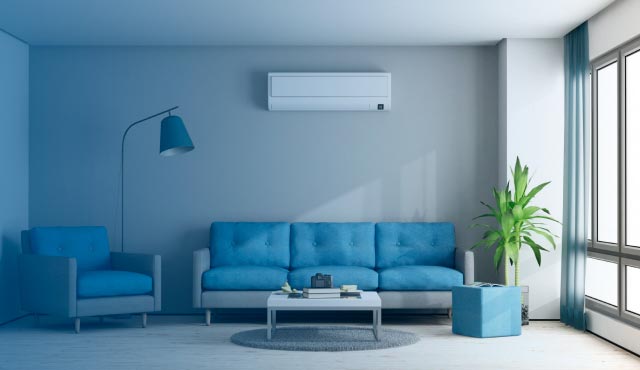 Maintaining Indoor Air Quality
Once causes of poor air quality are eliminated, you should focus on keeping indoor air quality under control with regular maintenance.
Maintaining the quality of indoor air may involve:
Changing air filters regularly
Keeping home properly ventilated
Balancing the humidity in the range of 30%-50%
Allstate Service Group is your go-to service provider for Las Vegas Indoor Air Quality Services. Our experts know everything pertaining to indoor air quality. Indoor air quality can be improved with balancing of humidity, ventilation, and HVAC system efficiency.
Proven solutions that we offer include:
Devices that work seamlessly with your HVAC system take most of the effort to maintain indoor air quality.
Put our experts to work and create a healthier indoor environment in your home and office:
Invest in better air filters and change them regularly
Install air cleaner or air purifier to capture germs and contaminants
Integrate a whole-house air humidifier to prevent dry air
Consider a dehumidifier for excessive indoor humidity levels
Add a ventilator to bring fresh air into the AC system
Whether you want to purify the air, filter out pollutants, or simply circulate fresher air, Allstate Service Group has the solutions for your needs and budget. We install indoor air quality devices and perform overall indoor air quality services in Las Vegas. Get cleaner, fresher air in your home today!
Call us at (702) 518-4720 or schedule an appointment online.