Las Vegas Heating Contractors Company
Trust Allstate for Las Vegas Heating needs. Our expertise from gas and electric furnaces to heat pumps and propane systems. From whole system replacements and installation to small repairs on any make or model, we've got you covered!
Although Las Vegas is hot most of the time, the nights and winters can get chilly. It's essential to make sure your heating system is up to the task all the time. Temperatures can get close to freezing, and you don't want to have to worry about burst pipes. Our heating contractors make heating your home or office affordable and effortless.
Heating any building in Las Vegas presents specific challenges that we understand very well. Our factory-trained, bonded, licensed, and insured specialists can handle any heating project you have on tap. The locals love us! Contact us today to find out more about our heating services in Las Vegas.
Heating Repair
Allstate Service Group has highly trained technicians capable of tackling any heating issues that arise with boilers and furnaces. Whether you need emergency help or routine maintenance, we are the best resource to call. We know that when your heating or cooling system is broken, it needs to be fixed fast. You can depend on us to provide a quick response, and efficient heating repair, and all on time and on budget. You don't want to trust anyone else to that crucial fix. We are there for you.
Heating Equipment Maintenance and Service
Our expert technicians are factory trained in all the major brands of heat pumps, gas, electric, and oil furnaces, boilers, water heaters, air cleaners, and air filters, thermostats, heat recovery ventilators, ductwork, venting, and gas piping. The weather in Las Vegas can be unpredictable, and you need a company you can rely upon to keep your heating system running well all year long with proper HVAC maintenance. Routine maintenance is a big part of that process. Often, our technicians can head off bigger problems by servicing your boiler or furnace once a year with a routine cleaning and thorough inspection.
New Heater Installations and Replacements
If your heating system is old and in need of replacement, we can help there too. Our sales team knows all about the top brands and will help you decide which system is best for your situation and budget. There is no job too big or too small for Allstate Service Group. If it's time to do a heater replacement, let us help you find the perfect high-efficiency heating & cooling system to replace it with. Updating your heating system can save you thousands of dollars over time.
Call us today at (702) 518-4720 and let us help with all your heating or cooling needs. You will be glad you did!

Repairs
You don't want to trust your heating repairs to just anyone. You need knowledgeable, dependable experts who you can count on in a pinch. We are that heating service company. You can depend on us to show up when we say we will, and we respond to emergencies quickly and efficiently. We don't want to waste your time or money.

Regular Maintenance
Proper, regular maintenance of your boiler or furnace can extend its life and improve its operating efficiency. Our specialists will perform an annual, thorough inspection and cleaning to ensure your heating system stays running all year long. Often regular maintenance can identify potential problems and help avoid those emergency repairs.

New Installation
Allstate Service Group is also Las Vegas' #1 heating contractor. We offer a full menu of construction services, so when you are ready to replace your old heating system, we are equipped to handle the entire job, including plumbing, ductwork, electrical, and more. We offer a full service and a 100% satisfaction guarantee on all our jobs.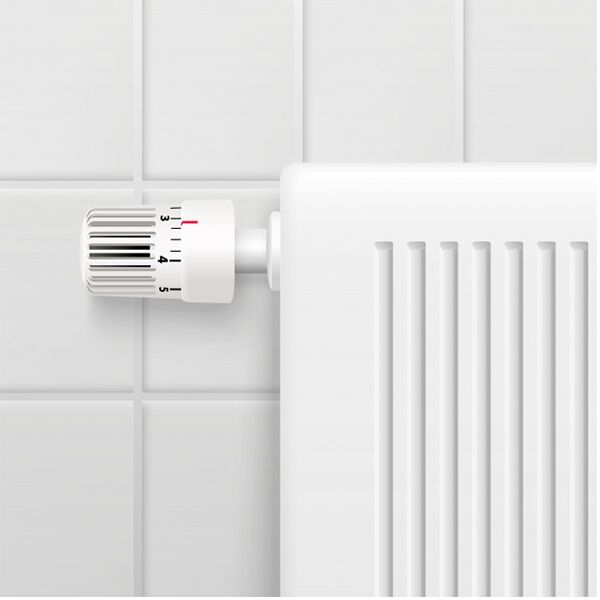 Heating Company in Las Vegas | Why Choose Our Heating Contractors?
With Allstate Service Group, you get more value for your dollar. We offer every customer the same friendly service, combined with expertise and budget-conscious pricing. We believe in being dependable, honest, and affordable. If we set an appointment, you can rely on us to show up on time, be prepared to complete the job, and be eager to work with you to find the best solution for your needs. We are your go-to heating service company in Las Vegas!
We take great pride in the quality of our work, and we employ only skilled professionals who have been factory-trained to know all the ins and outs of every system. There is no guesswork with us; we know our stuff. We also provide expert design and sales expertise to help you decide on new equipment that fits your space, your project, and your budget.
Our work doesn't stop with heating. When you call Allstate Service Group, you also get a team of professionals trained in cooling, plumbing, electrical, restoration, construction, and remodeling. There isn't any job we can't handle. Call us today and find out why the locals love us!
Emergency Heating
Emergencies are no fun, especially when they involve your comfort. Don't worry, Allstate Service Group has you covered. No matter what time of day or night, our highly trained experts can jump in and solve the problem as fast as possible. We know when heating is an issue, you need it fixed fast! We are here to help with our emergency heating services in the Las Vegas area.
If your heating system emergency is related to something more significant like duct sealing, plumbing, or electrical, don't worry, we have specially trained technicians to help. We employ a full range of construction experts to fix any issue regardless of how big or small the job or how many related areas are affected. No matter what your heating system throws at you, we have it covered. You can trust Allstate Service Group to get the job done right the first time!
Simply call us, and a friendly assistant will direct you to the on-call specialist who will book a repair immediately. Don't trust your emergency services to anyone else. We take your urgent heating issue seriously and will get you back up and running quickly, efficiently, and affordably.