Las Vegas Trenchless Sewer Repair, Replacement and Installation
Trenchless sewer replacement is a new technology in sewer piping. This sewer repair innovation is a more efficient and cost-effective method. Pipelining or pipe relining is an excavation-free method to repair corroded pipes without destroying your landscaping. It is using a trenchless process and relining broken or leaking pipes that are underground.
Trenchless sewer repair is a repair without the need to dig your yard, lawn, or sidewalk. Other names for trenchless sewer repair include:
No-dig sewer repair
CIPP (Cured In Place Pipe) sewer repair
Trenchless sewer replacement
Trenchless sewer relining
Pull-In-Place sewer relining
Regardless of names, it all comes down to sewer line replacement done without having to tear apart your yard.
Compared to traditional sewer repair, trenchless sewer repair and replacement is performed within a few days. The cured-in-place pipe (CIPP) procedure provides for a trenchless sewer system that will serve you for decades. Call us at (702) 518-4720 to schedule an on-site inspection and to consider effective trenchless, non-destructive pipeline, and sewer line solutions.
What is Trenchless Sewer Repair and Replacement?
Trenchless sewer repair or replacement is a cured-in-place pipe (CIPP) procedure that involves drilling one entry and one exit point at each end of the damaged pipeline segment. The new line is treated with epoxy resins that become hard when "cured", effectively replacing the broken line. The inner side of the pipe is sealed, and the pipeline will work as new.
This zero-dig technology provides more efficient strength and integrity of the new pipeline. It is a low-cost alternative to traditional sewer pipe replacement. We will replace a broken sewer line with minimal damage to your property. No need to dig up the lawn, concrete, or asphalt.
We will locate the break, and then help you decide whether to do a spot replacement or replace the entire line for up to 500 feet. The jointless system is almost resistant to root intrusion, offset installation, and cracks that otherwise plague old piping materials.
Signs It's Time For Trenchless Sewer Repair or Replacement
Here are the situations when trenchless pipe replacement is the optimal solution:
Deteriorated cast iron pipes
Root intrusions into pipes
Split and or cracked pipes
Large holes in the pipes
Sections of pipe are missing
Let us look at specific signs for needing sewer pipelining:
Toilet flushing issues – when a toilet is not flushing properly or is making new rumbling noises, it signals problems with the sewer line. It could be a clog, cracked line, or decaying sewer pipe.
Unpleasant smells – foul smells of sewer gas indicate that the sewer line has backed-up sewer fixtures that emit unpleasant smells.
Slow drains – in a bathtub, shower, and sinks draining slower than they used to. This signals sewer drain failures.
Mice or insects – can infiltrate into the home via even a small crack in sewer pipes.
Sinkholes – on landscape signal about plumbing issues. This may cause harm to property.
Increased water bill – may be a sign of leakages in underground pipelines.
You do not need to tolerate foul sewer smells or half-flushed toilets even one more day. Our experienced contractors will get your plumbing issues solved right away. Call us today at (702) 518-4720 to schedule trenchless sewer repair, replacement, and installation work in Las Vegas and surrounding communities.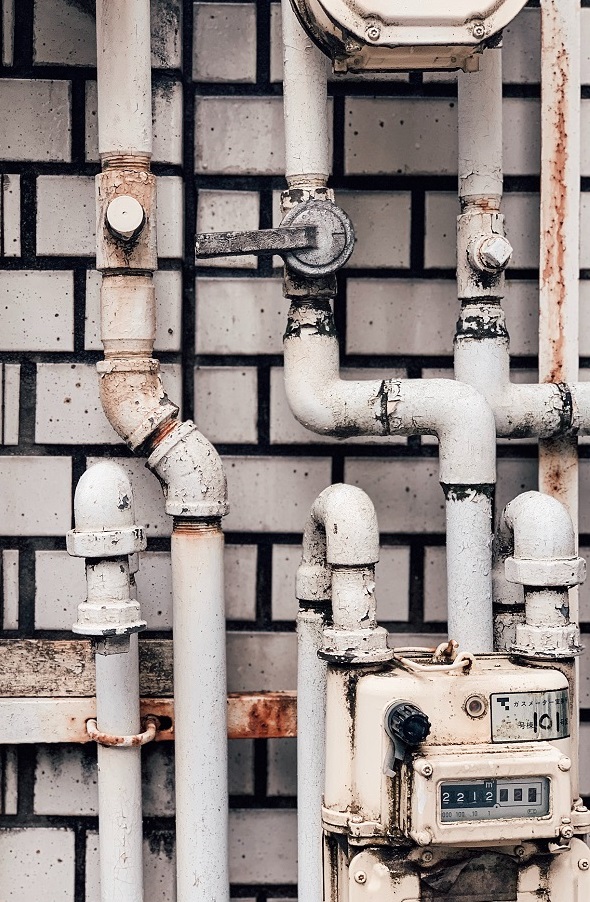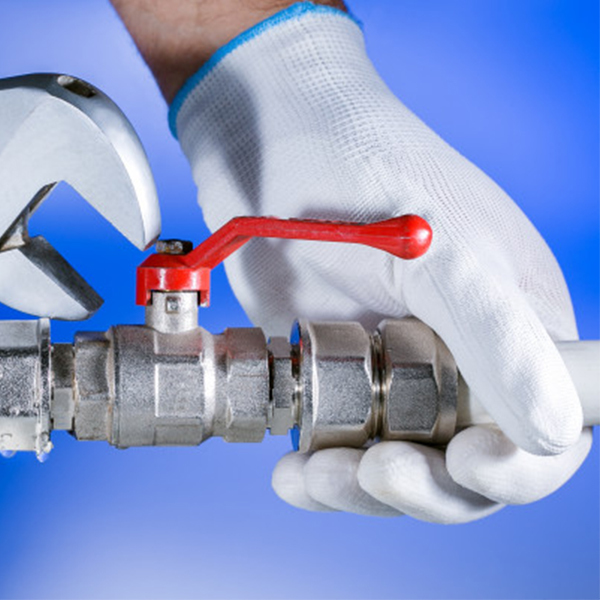 Benefits of Trenchless Sewer Replacement Technology
Until recent years, water pipe or sewer line repair and replacement would likely involve yard, landscaping, driveway, and street being torn up to allow access to damaged pipes. This involved digging unsightly trenches and extensive cleanup after the project is complete.
Thanks to advancements in plumbing technology, Allstate Service Group offers trenchless pipe and sewer repair, installation, and replacement in Las Vegas and beyond.
The main benefits of trenchless technology include:
Less destructive, no property damage compared to the traditional method
Higher quality replacement materials allow increased water flow
Deduced timing of repairs and replacement
Higher quality repairs and replacement
Longer-lasting solutions and life expectancy
Significant cost savings
Trenchless Pipe Repair Installation and Replacement in Las Vegas
Trenchless pipe replacement employs one of two methods: pipelining or pipe bursting. With pipelining, a new pipe liner of high-quality material (known as "cured in place" piping CIPP) is set within existing pipelines. Conversely, with pipe bursting, new pipe liners are set in place while simultaneously bursting the old, broken pipes. Let us detail each solution.
Pipe Relining
Whether it be a partial or full pipe replacement, your pipeline can be repaired with relining epoxy solution. The epoxy solution is pulled through the existing pipe and air blew in to inflate the solution to fill the area of the existing pipe. It is then allowed to harden, becoming as durable and functional as a brand new pipe.
Pipe Bursting
If the existing pipe is beyond repair, a specialized pipe bursting technology is used. The powerful and fast-moving rotor blade is inserted, which destroys the existing pipe and seamlessly lays through a new pipe. This results in a new replacement pipe without destructive digging.
Our qualified technicians will accurately diagnose problems with existing pipes or sewer lines suggest the optimal trenchless pipe lining solution. If you notice signs of a leak, contact us to schedule a site inspection for the trenchless sewer repair, installation, and replacement work in Las Vegas and surrounding communities.
How Trenchless Sewer Repair, Installation, and Replacement Works
CIPP procedure is performed in the following steps:
Video Camera Inspection – The fiber-optic camera penetrates through the sewer line and inspects damaged segments. This helps determine the optimal solution.
Sewer Pipes Cleaning – pipes are cleaned of blockages, cleared of debris and dirt, etc. Descaling routine then frees up the pipe of mineral buildup. Powerful hydro jetting will clear blockages and restore the pipe diameter to its original size.
Liner installation – new pipes are installed from the access point. This is how the trenchless method is different from the destructive method of traditional sewer line repairs. The soft tube is inserted along the length and inflated.
Next, the epoxy resin within the new pipe is "cured", effectively making it solid hard, replacing the inner lining of the problematic pipe. The resin is mixed and poured into a liner, which is inserted into the pipe being replaced. Inside the liner is a balloon that inflates and holds the liner in place and allows it to cure. The balloon is then removed, and the new pipe is ready for service.
The new inner pipe liner is a new stand-alone pipe. It is strong enough to go under load-bearing footers, roads, driveways, etc. The second video inspection ensures the new pipes are properly installed.